In theory December is meant to be a time of waiting. Advent is part of the Christian Calendar designed to make time for pausing, reflecting and waiting with anticipation for Christmas. However, December in reality for many is filled with shopping, preparing, decorating, arranging, events, parties, meals, lights, noise, music, and is much busier than other times of the year. We've already enjoyed our Christmas Market (See photos) and are so grateful for everyone who took part – it was a fun day and we are already looking forward to next year! Our annual Family Nativity Service took place on Sunday with adults and children alike getting into character and helping us to think about the birth of Jesus.
Over the coming weeks we are looking forward to Nursery Rhymes Christmas Special (14th Dec, 9:30am), Carols by Candlelight (17th Dec, 6:30pm), Christmas Eve Reflection (24th Dec, 3pm) and Christmas Day Celebrations (25th Dec, 10:30am). A mix of fun festivities with moments to pause in all the activity of all the preparations. At each of our Christmas Services will be collecting donations for Embrace to support them in their work and ministry in the Middle East.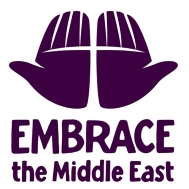 Then as we enter a New Year we will be having a week of prayer. There will be opportunities to simply come into the quiet of the church and to be still. Whether you have faith and pray or are unsure but need some quiet you are welcome. We will also be praying for our community and welcome requests and suggests for things to pray for so do get in touch (prayer@yiewsleybaptistchurch.com).
Our latest newsletter can be read here or you can sign up to receive it in your inbox.
For now we wish you a peace filled and hopeful advent and Christmas.