As Christian's we believe that the Bible is clear in its instruction that we are to love our neighbours as ourselves. Examples of this commandment include:
Leviticus 19:17-18 (NRSV) says "You shall not hate in your heart anyone of your kin; you shall reprove your neighbour, or you will incur guilt yourself.  You shall not take vengeance or bear a grudge against any of your people, but you shall love your neighbour as yourself: I am the Lord."
Luke 10:25-29 (NRSV) says "Just then a lawyer stood up to test Jesus. 'Teacher,' he said, 'what must I do to inherit eternal life?' He said to him, 'What is written in the law? What do you read there?'  He answered, 'You shall love the Lord your God with all your heart, and with all your soul, and with all your strength, and with all your mind; and your neighbour as yourself.'  And he said to him, 'You have given the right answer; do this, and you will live.'"
This passage continues with the well known story that has become known as the Parable of the Good Samaritan.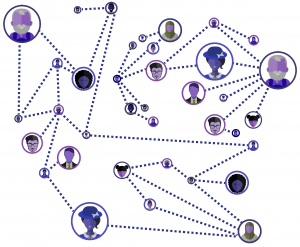 We are not instructed to always agree with our neighbours but we are called to love our neighbours. This means that at times we must Stand Together for the purposes or peace and hope, to stand against discrimination and prejudice laying aside our selves for the sake of others.
As a Christian community we are learning and growing in the ways that we show our love for our neighbours and seek to take opportunities to stand together with people of different faiths from our own (and those with no faith) to speak up for justice and compassion.