Saturday 10th June 2017, 6pm
Colham Avenue, Yiewsley UB7 8HF
 We stood together, took time to be quiet, to remember all those impacted by the attacks at London Bridge and Borough Market; particularly all victims and their loved ones, witnesses and those called in to provide protection, help and support.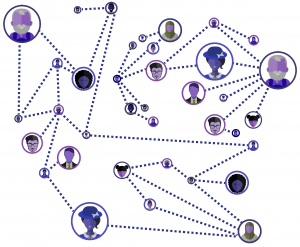 On the 10th June 2017 the community of Yiewsley and West Drayton gathered together in Colham Avenue outside Yiewsley Baptist Church as a symbolic act of unity and a mark of respect for those who lost their lives in the tragic events that took place one week early on London Bridge and in Borough Market. 
Standing Together in condemnation of violence and terror and in promoting hope and peace were Muslims and Christians, acknowledging differences and uniting in our common humanity.
Imam Mansur Ahmed, spoke of Islam as a peaceful religion, condemning the most recent attacks in London as well as those in Manchester and earlier in the year in Westminster. Local councillors representing both Labour and Conservative parties stood together and spoke of their sorrow for the victims and their families as well as the heroes of our community in the emergency services.
 Revd. Richard Young (St Matthews Church, Yiewsley) spoke of the Bible's message of hope and the assurance we can find in God.
 It was good to see children joining in the vigil with two Muslim young people singing of the need to build bridges, to bring healing and of love for all and hatred for none.
The names of those places around the world which have suffered fatal terrorist attacks since June 3rd 2017 were read out including:
Baghdad (Iraq), Kismayo (Somalia), Melbourne (Australia), Kandahar (Afghanistan), Quetta (Pakistan), Kabul (Afghanistan), Tebessa (Algeria), Diyala (Iraq), Kashmir (India), Jalalabad (Afghanistan), Larbaa (Algeria), Hit (Iraq), Tillaberi (Niger), Diyala (Iraq), Timbuktu (Mali), Al Bawiti (Egypt)
The names of those who died in the attacks in London were read aloud and followed by 2 minutes silence.
Following the silence children were encouraged to blow bubbles and an opportunity to light a candle was made available.
The vigil was organised by Revd. Rich Blake-Lobb of Yiewsley Baptist Church who said it is important that we demonstrate our unity and seek to offer hope to our local community and beyond. "As a church we seek to love God and to love the community, this means standing together whether Christian, Muslim, Hindu, Sikh, another religion or none."
info@yiewsleybaptistchurch.com | 01895 449898 | 07444 408736