Yiewsley Baptist Church began as a Sunday School meeting in a house across the road from our current site. The Yiewsley Baptist Tabernacle was built and opened in 1900 with the view of letting the people of Yiewsley know about the saving grace of our Lord Jesus Christ and to worship and praise Him when meeting together. During the 1920's a new hall was built for the Sunday School and this was later expanded in the 1950's to accommodate the church as the tabernacle building required significant maintenance and was sold.
Endeavouring to serve God and the local community Yiewsley Baptist Church developed Yiewsley Cornerstone Centre which became an independent charity. With support from the local community and Hillingdon Borough Council a brand new centre was officially opened by The Mayor of Hillingdon on 16th December 2009 and at a dedication service in February 2010 the President of the Baptist Union of Great Britain, Rev Pat Took, blessed the activities that would take place within it. The Centre is now home to Yiewsley Children's Centre which has been managed by the local authority since April 2017.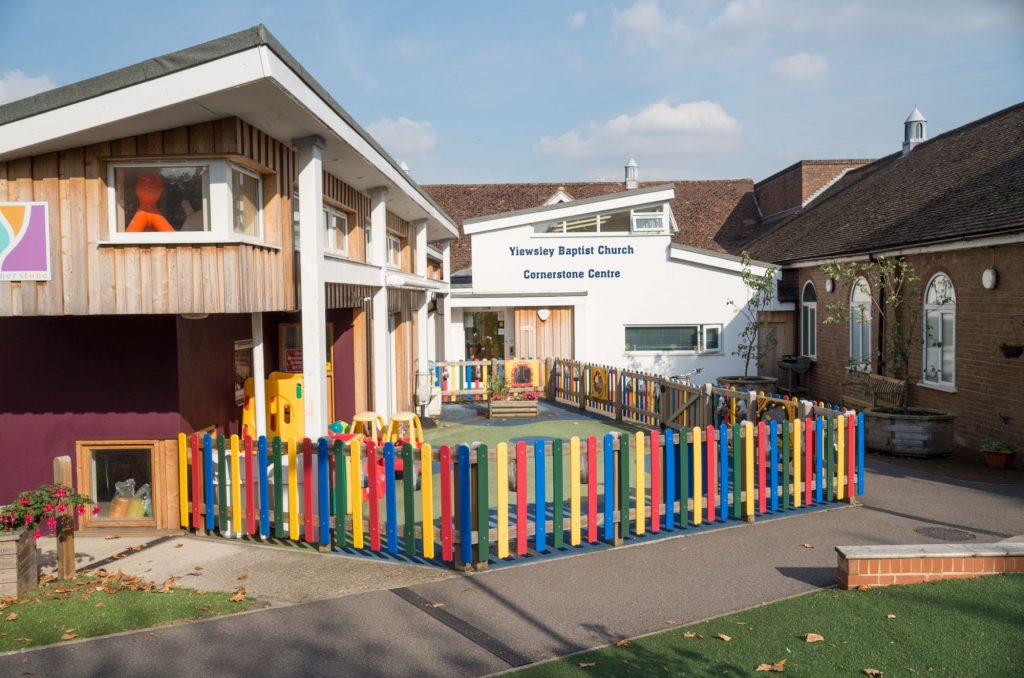 We are a member of the Baptist Union of Great Britain (BUGB) and London Baptists (LB).