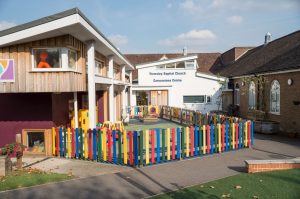 Yiewsley Baptist Church is conveniently placed in the centre of Yiewsley in the London Borough of Hillingdon. We are approximately 6 miles from Heathrow Airport (but not under the flight path so we don't hear the planes), 2 miles from Brunel University, and just a stones throw from the borders of Berkshire and Buckinghamshire.
We serve a diverse and changing population, but the area is still very much community orientated, therefore we are a very much community based church.
We are here to serve the local community and as such you are welcome to visit, share you ideas and request prayer for circumstances and situations you are experiencing.
Information is available through the website about: