Yiewsley Baptist Church is a member of the Baptist Union of Great Britain (BUGB) otherwise known as Baptists Together. In this Baptist family everybody is equal, for everybody has a part to play in the service of God. There is no hierarchy of bishops or priests exercising authority over their members. Equality of status, however, does not mean that all have the same role.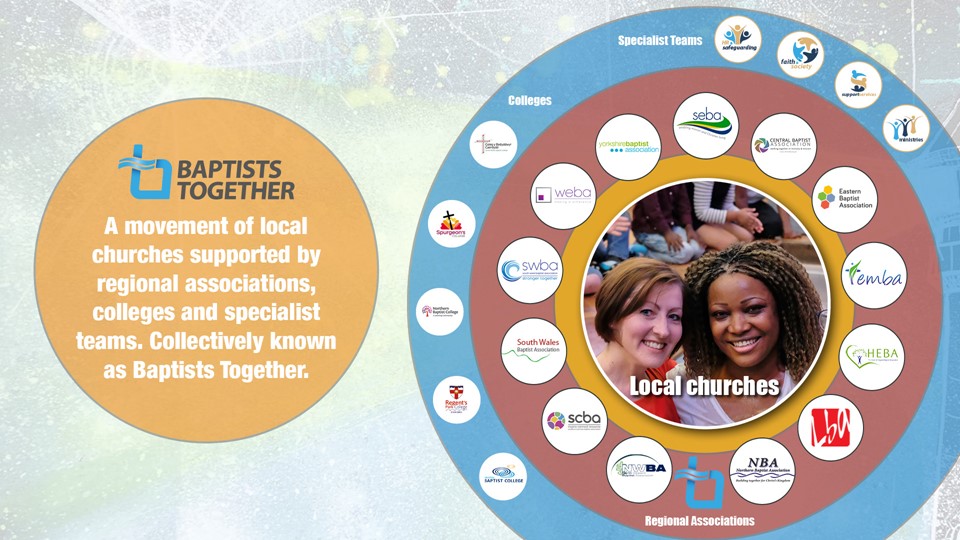 For Baptists the concept of a family is important. The church is not so much a particular place or building, but rather a family of believers, committed to Christ, to one another and to the service of God in the world. Each local Baptist church appoints its own leaders to have particular responsibilities, Baptists however have always believed in associating with one another – and so the churches come together in regional, national and international spheres to promote and support the fellowship of Baptists everywhere.
Baptists Together is the national union of churches with whom Yiewsley Baptist Church chooses to associate. The basis for this association is the Declaration of Principle.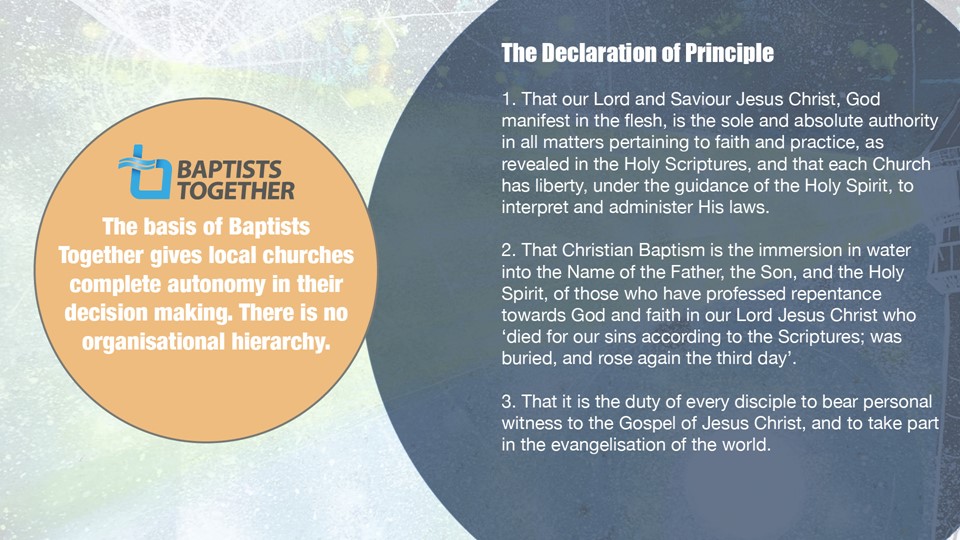 To find out more about Baptists, the Union and the structures please visit the BUGB website (www.baptist.org.uk) where you can also find resources, news and details of regional and national associations.
---